The Old Barker Association (OBA) is the oldest of Barker's support groups, and celebrated its Centenary in 2008.
Founded as the Old Boys' Union in 1908, it became the Old Barker Association in 1976 with the first girls from the introduction of co-education in 1975 graduated.
Its members currently number more than 22,000 past students of the School. The OBA provides significant support to the School, ranging from major capital projects such as The Marks Pavilion, and the OBA Outdoor Stage, through to mentoring, support for its members through the OBA Support for Life program and careers advice at Beyond Barker Breakfasts.
Meet our

Alumni

Barker's Alumni currently number close to 22,000 members. Since leaving Barker, our Alumni have gone on to achieve some extraordinary feats.
John Rich (1970)
Dr John Rich is the Executive Chairman and shareholder of London Stock Exchange listed MHP SE, the largest agricultural farming, food processing and poultry producer in Europe which has a large base in Ukraine. With an impressive CV, Dr Rich's experience certainly speaks for itself. Currently, John is also a director of four other internationally based companies.
John's advice for current Barker students is to "never be afraid to change careers to find what you love. You must love what you do in life and always think outside the box when faced with difficult decisions. Lastly, never underestimate the power of being multi-lingual. Speaking five languages, English, Indonesian, French, Turkish and Russian, has opened many global opportunities."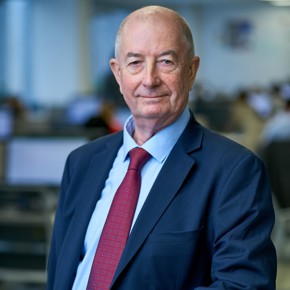 Claire Edmunds (2011)
Claire Edmunds is a quantum physicist at the Quantum Optics and Spectroscopy lab at the University of Innsbruck, Austria. After studying physics and mathematics at the University of Sydney, Claire started her PhD, working in experimental quantum physics and is now using trapped charged particles, or "ions," focusing on making quantum computers better.
Claire's advice for current Barker students is that "opportunities create opportunities. Wherever you go, if you are interested in a topic try to sign up for volunteering or outreach, find chances to learn more and meet experienced people in the field. Learn to communicate and most importantly, never be afraid to ask stupid questions. Despite years of teaching physics to everyone from five-year-old children to advanced university students, I'm still yet to hear one."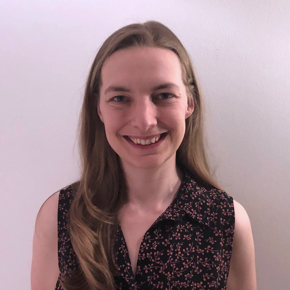 Bo Seo (2012)
Bo Seo has had a busy decade since leaving Barker. Bo is a world champion debater, journalist, current law student and in 2022 launched his first book, Good Arguments. The book argues that disagreement can be a force for good in our polarised world. Bo provides insights from the strategy, structure, and history of debating to teach readers how they might better communicate with friends, family, and colleagues. Bo shares that a highlight has easily been seeing the book reach readers who adapt, elaborate, and revise its ideas. Bo was first approached to write this book early in 2006 after he and his Harvard debate partner won the World Universities Debating Championships. After seeing the presidential campaign between Donald Trump and Hillary Clinton, the potential for debate to drive polarization ultimately strengthened Bo's conviction that disagreeing well is a matter of great personal and political urgency.
Bo's advice for current Barker students is "Don't count yourself out of an opportunity. There will be plenty of forces to do that for you."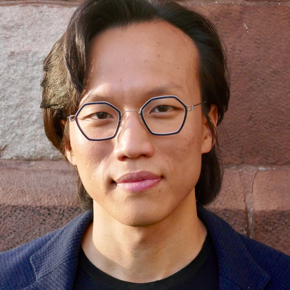 Georgie Gibbins (2009)
Georgie Gibbins keeps busy with her current role as Clinical Midwifery Specialist and Team Leader of Dragonfly Midwifery Western Sydney Local Health District (WSLHD) which provides a specific care model for Aboriginal and Torres Strait Islander Women and Babies. Georgie was in her third year of Bachelor of Medical Science at the University of Sydney when she attended a volunteer trip to Nairobi that changed her passions and career choices for good. After attending a labour and birth, it showed Georgie the power of a woman's body and the incredible bond that can be formed with woman and midwife/doula in the birthing space and enrolled in a Bachelor of Midwifery at UTS as soon as she got home.
Georgie's advice for current Barker students is to "Say YES to every opportunity. Try new things and always accept the encouragement and offers to rise. School is your best time to explore your passions and Barker is an environment that encourages this. My other piece of advice is that you will fall where you are meant to even if your first steps after school are side steps – trust in the process!"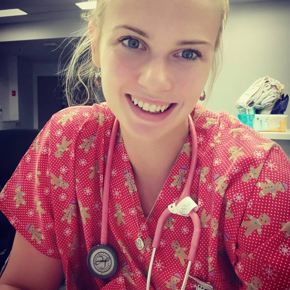 John Blaxland (1981)
John Blaxland is a Professor of International Security and Intelligence Studies in the Strategic and Defence Studies Centre (SDSC), Coral Bell School of Asia Affair, College of Asia, and the Pacific at the Australian National University (ANU). John has written several books on military history and intelligence with his latest "Revealing Secrets; An Unofficial History of the Australian Signal Intelligence and the Advent of Cyber" released in 2023. John joined the Australian Army and was awarded a first in class honours degree in history and was sent off to learn to speak Thai, leading John to be the Australian brigade intelligence officer deployed to East Timor for the Australian led international intervention in 1999.
Johns' advice for current Barker students is that "Barker presents an amazing array of opportunities to explore your interests and talents. Make the most of this precious opportunity, in sports, musicals, drama, cadets, adventurous and other programs. You won't regret it."